A Construction Birthday Celebration
I've mentioned it before and I'll say it again - I have THE cutest nephews (but that's what every Aunt should say, right?). One of the most rewarding things about moving back to Texas is that I get to spend more time with my three-year-old nephew Lincoln and one-year-old nephew Lane. It is fascinating to watch these boys and to learn about them as they grow. One thing I've discovered about little boys is their enthusiasm for construction vehicles and how they operate. At 27, I can now say that I recognize the difference between a dump truck, front end loader, bulldozer and excavator - trucks I have never noticed before nephews. Thus, when their birthdays came around this summer, the obvious theme was a construction-themed party!
We had so much fun making teeny tiny construction truck cookies as party favors for the guests to take home. We made excavators, dump trucks and loaders.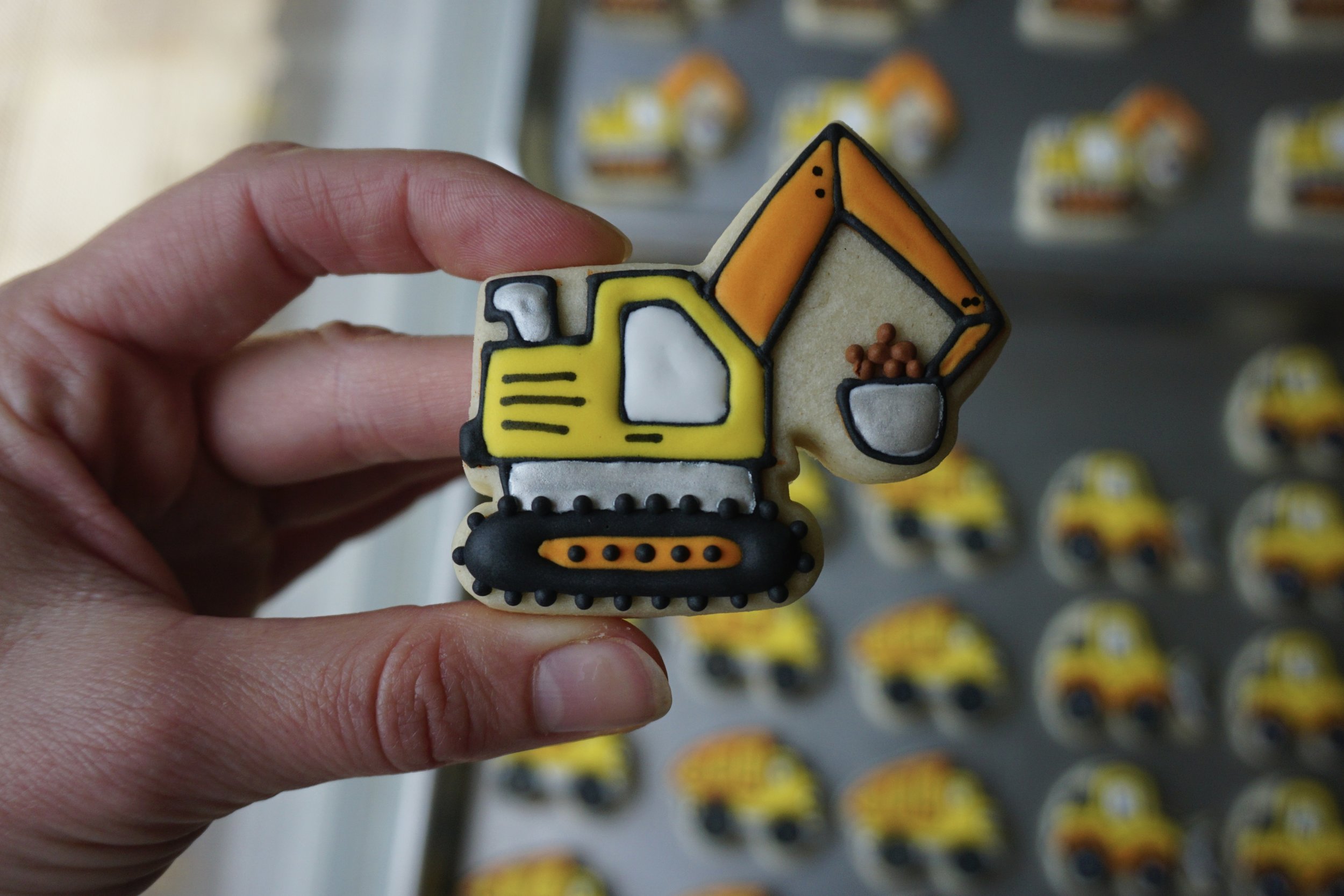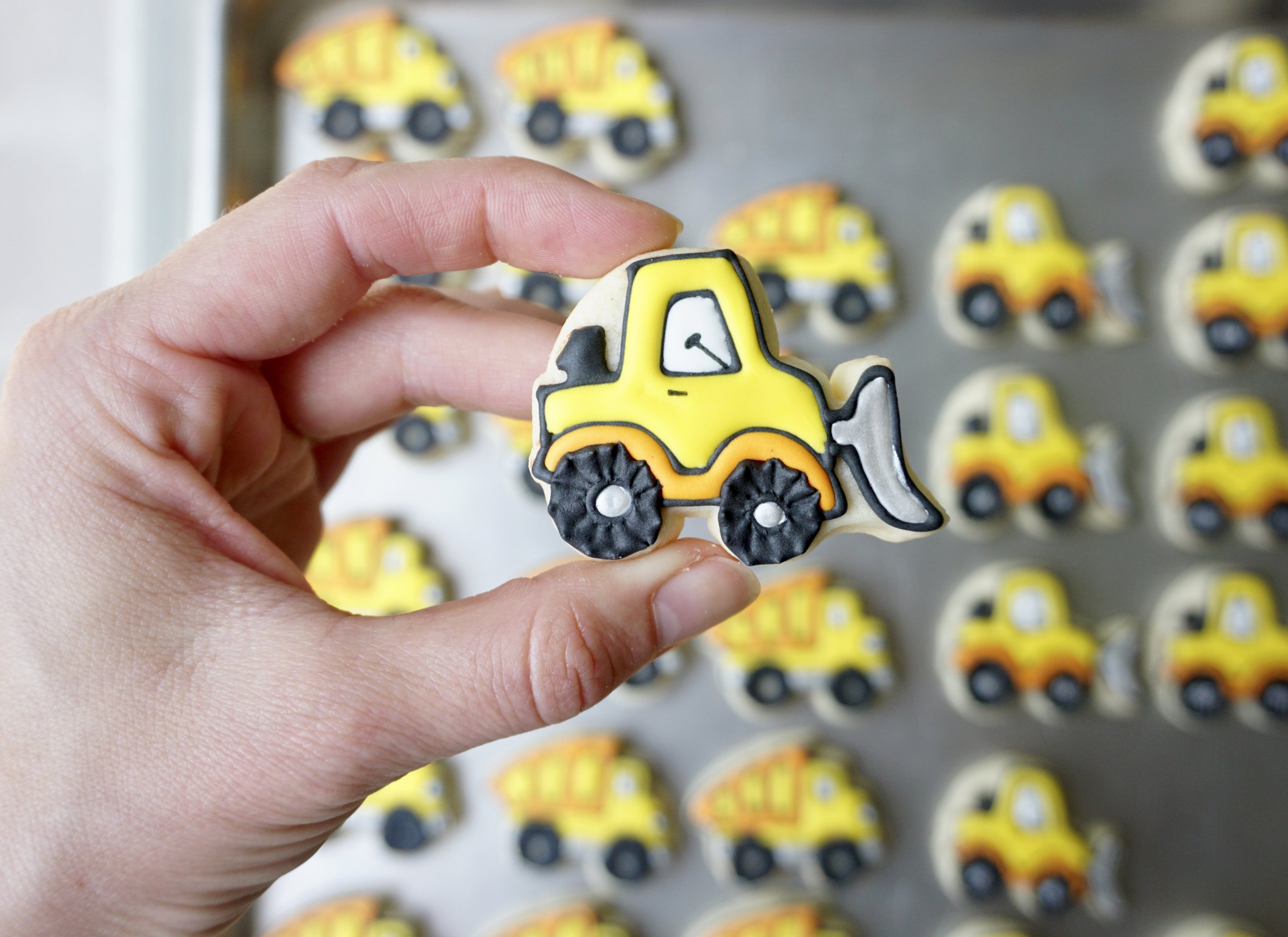 When my sister-in-law picked up the cookies, she also received a box of personalized decor to use at the party, which included a high-chair banner, food and drink signs, birthday banners and more. Our creations don't stop at just cookies :)
Thank goodness we have little boys in the world. They make life so much fun to celebrate!